Apply Now
Instrument Support Level 3
Instrument Support Level
Instrument Support Level 3
Manufacturer & Model
Michell Instrument DG3 & Easidew Online Hygrometer
Daily Facility Charge
Not Applicable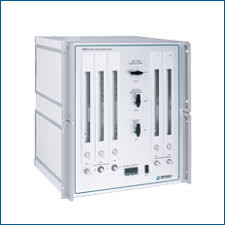 Michell Instruments DG3 & Easidew Online Hygrometer
The DG3 dewpoint generator coupled with Easidew online hygrometer has the capability to generate and measure humidity over a wide range of dew points (-40 to +20°Cdp)
The hygrometer is accurate and has a fast response. It has an easy to read loggable display.
The sensor is run almost continuously monitoring the humidity of the laboratory compressed air supply and so information about its long-term stability can be obtained. Users are invited to utilize the humidity generation facility for the testing of the effects of humidity on their instrumentation.
The DG3 is a single-stage mixing humidity generator. It is operated by manually mixing the two gas streams using flow control valves. The DG3 provides flows up to 5 Nl/min (10.6 scfh) and generates dew points ranging from -40 to +20°Cdp (-40 to +68°Fdp).
The instrument has a high stability and repeatability and has a fast response to changes in set-point.
A loggable dew-point hygrometer (Easidew online) is connected downstream of the generator which allows accurate recording of the set humidity.
DG3
Mixing Stages: 1 Stage
Humidity Range: -40C to 20C
Gas Supply: 7 Nl/min (14.8 scfh) @ 0.68 barg (10 psig) and -75°Cdp (-103°Fdp)
Gas Output: 1 to 5 Nl/min (2.1 to 10.6 scfh) air @ 0.5 to 1 barg (7 to 14 psig)
Filter: Particulate filter
Saturator: Polycarbonate and porous polyethylene sinter
Heating: Finned heating elements, 500 watts, fan circulation
Power Supply: 220 to 240 V, 50Hz or 100 to 120 V; 60Hz
Storage Temperature: +5 to +40°C (+41 to +104°F) (with saturators empty)
Operating Temperature: +18 to +24°C (+64 to +75°F)
Enclosure Size: 19″ sub-rack x 6U high x 340mm (13.4″) deep
Enclosure Size: 9kg (20lbs)
Easidew Online
Measurement range: -100 to +20°C (-148 to +68°F) dew point 0–3000 ppmv ppmv output
Accuracy (dp): ±2°C (±3.6°F) dew point
Response time: 5 mins to T95 (dry to wet)
Repeatability: 0.5°C (0.9°F) dew point
Output signal: 4–20 or 0–20 mA,
maximum load resistance 500 Ω RS232
Supply voltage: 85 to 264 V AC, 50/60 Hz
Load resistance: Max 250 Ω @ 12 V / 500 Ω @ 24 V
Current consumption: 60 mA max
Operating humidity: 0–100% RH
Operating temperature: -40 to +60°C (-40 to +140°F) 0 to 50°C (+32 to +122°F)
The Easidew sensor is returned to the manufacturer Mitchell instruments for calibration annually.
The calibration is traceable to NPL and NIST over the range -90 to +20° Cdp
Data from instruments that are part of a laboratory do not archive their data to CEDA and so do not have to conform to any AMOF standard.
Data can be provided for the period of time that the user has accessed the facility.