AMOF welcomes applications from all parts of the scientific community, including commercial users, but priority will be given to NERC-funded science and applicants eligible for NERC funding.
How AMOF determines costs and prioritisation is detailed in the Access and Costing (.pdf) document.
Prospective users are encouraged to contact the Facility Manager or the relevant AMOF instrument scientist prior to making an application, to discuss the project's requirements.
All access to AMOF requiers the submission of an application form. There is only one exception and that is if you are from a commercial organisation – in this case please contact the Facility directly.
If you have any questions please get in touch: amof@ncas.ac.uk
If you are applying to AMOF in support of a NERC funding submission via the JeS system then you need to be aware that it is best practice to create a new document for submission to JeS and not to use the copy facility. If a facility that is no longer listed in JeS (for example AMF and NFARR) has been picked on an old document it causes import issues resulting in the need for manual intervention at the JeS end. This has happened in proposals recently submitted. In addition, NERC has asked us too is to make sure PIs know that they have to include facility costs as DI consumables on their grants, as well as facility box on JeS.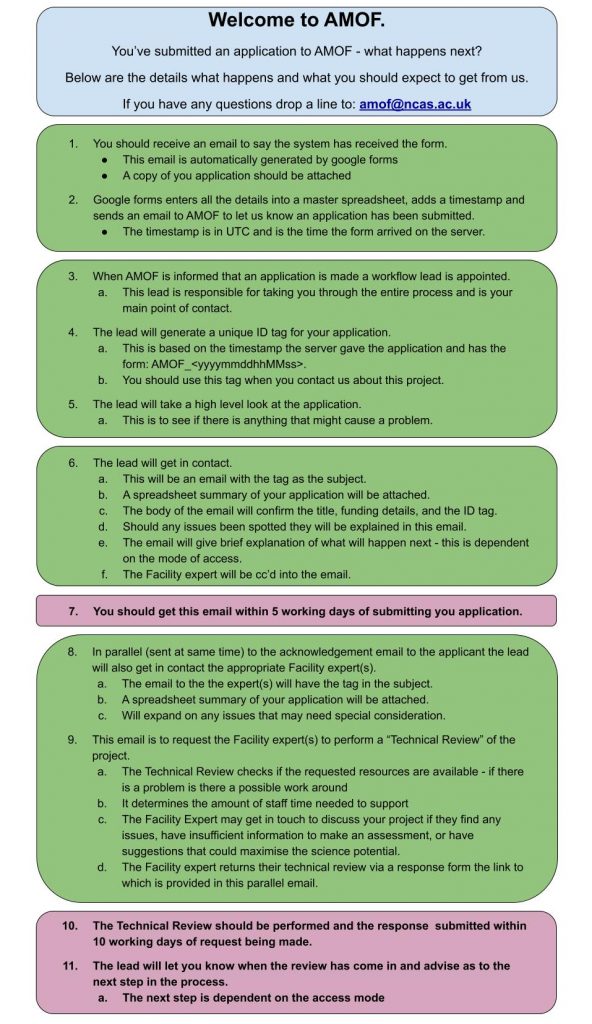 Grant Application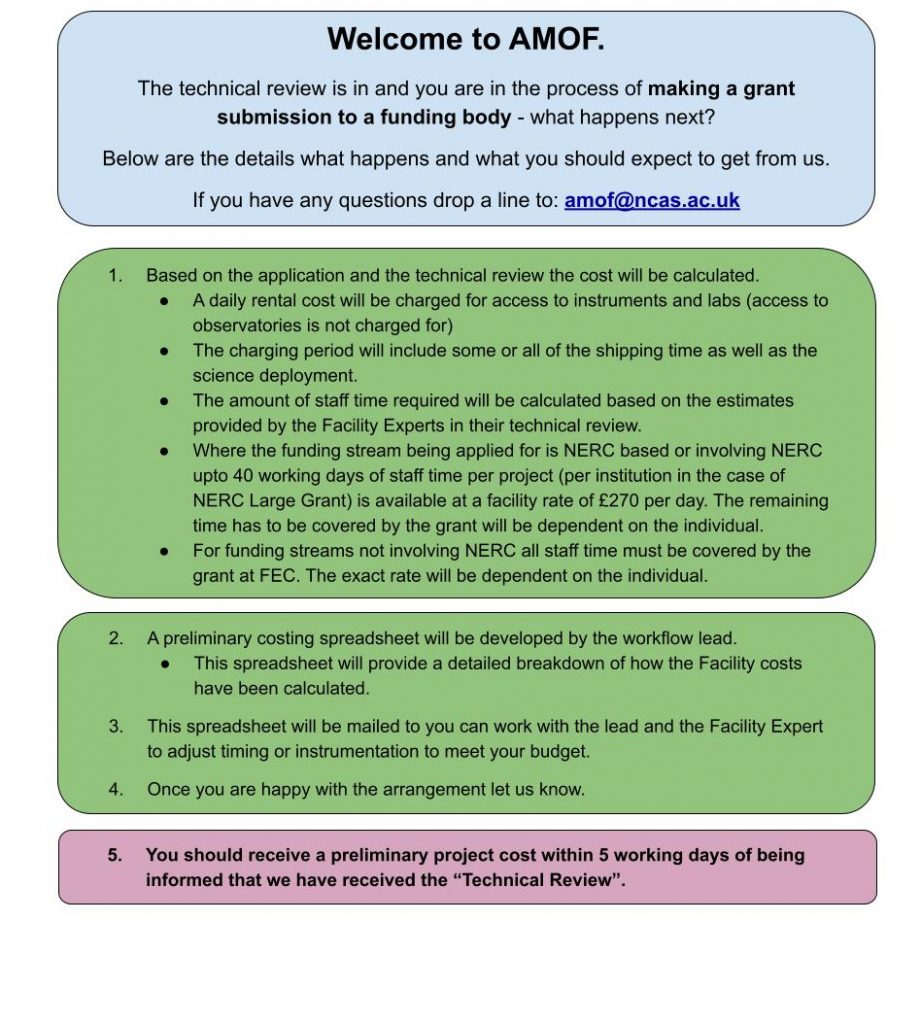 Direct Access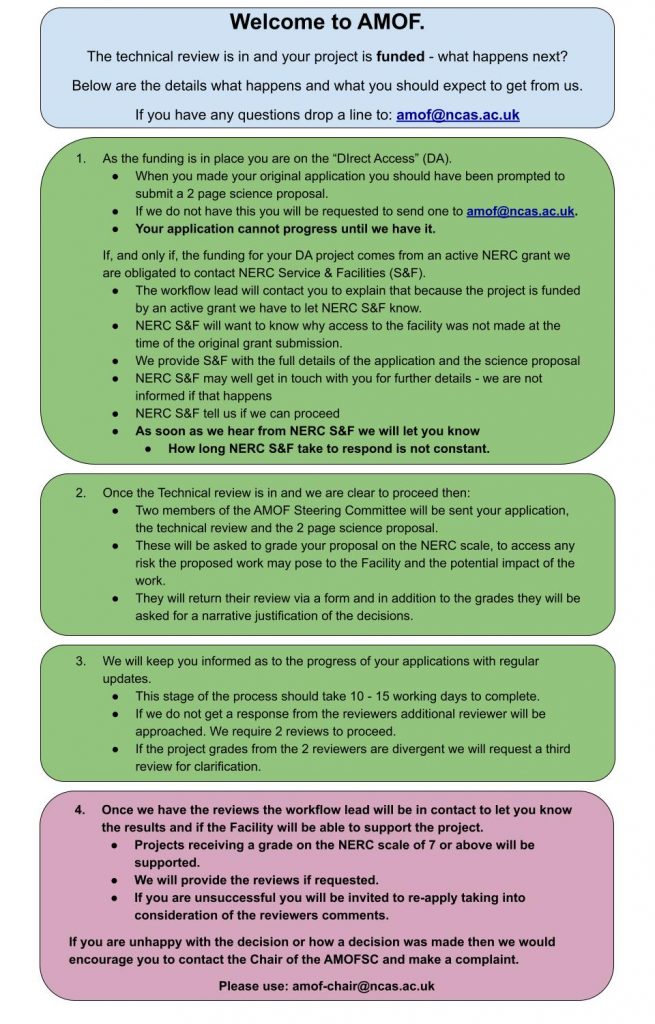 Please do not hesitate to contact AMOF if you have any questions regarding accessing AMOF and the facilities on offer.