AMOF will be offering scientists access to mobile instrumentation, laboratories and observatories across the world, from the 1st April 2020. 
Through a £2.9m investment from the Natural Environment Research Council (NERC) spread over the next three years, the Atmospheric Measurement & Observation Facility (AMOF) will enable world-class measurements of the atmosphere.
As part of the National Centre for Atmospheric Science (NCAS), we will provide a joined-up service for the UK's atmospheric science community, with experts on hand to plan and make world-class measurements, offer advanced data quality assessments and provide facilities for archiving open-access data.
Supporting atmospheric science
Our expertise in measuring the atmosphere will underpin the latest weather, climate and air pollution research, spanning a range of research disciplines, applications and collaborations. 
Our facility is led by Professor Geraint Vaughan, and managed by Dr Barbara Brooks, Dr Chris Walden and Dr David Hooper. 
They said: "Through AMOF we have a fantastic opportunity to work collaboratively with the atmospheric science community to achieve bespoke measurement solutions.
"We support UK scientists to collect data that will help to address environmental challenges – from forecasting droughts and periods of poor air quality, to modelling robust projections of climate change and measuring vehicle exhaust emissions.
"We are committed to providing support to not only researchers, but industry professionals too, and strive to enable excellent atmospheric science in the UK and internationally."
AMOF is a merger between two facilities, known as the Atmospheric Measurement Facility (AMF) and the NERC Facility for Atmospheric Radar Research (NFARR).

The merger aims to increase the efficiency of scientific services, and maintain NERC's world-class atmospheric measurement capability under the leadership of NCAS. 
We sit alongside three partner facilities also managed by NCAS: the Facility for Airborne Atmospheric Measurements (FAAM), the Centre for Environmental Data Analysis (CEDA), and the Computational Modelling Service (CMS).
Working collaboratively
Our suite of services are at the forefront of a fast-changing research and technology landscape, and its staff are embedded in sector-leading UK research institutions: the University of Leeds, the University of York, the University of Manchester, the University of East Anglia, the University of Surrey, and the STFC Rutherford Appleton Laboratory.
We have strong working relationships with a number of key UK stakeholders, including the Department for Environment Food & Rural Affairs, the Environment Agency, the Scottish Environmental Protection Agency, and the UK Met Office. 
We invite international collaborations, and have existing and well-established partnerships with the European Space Agency, the Icelandic Met Office, and the National Center for Atmospheric Research. Our staff also participate in and benefit from the following networks and research infrastructures: ACTRIS, AERONET and ICOS.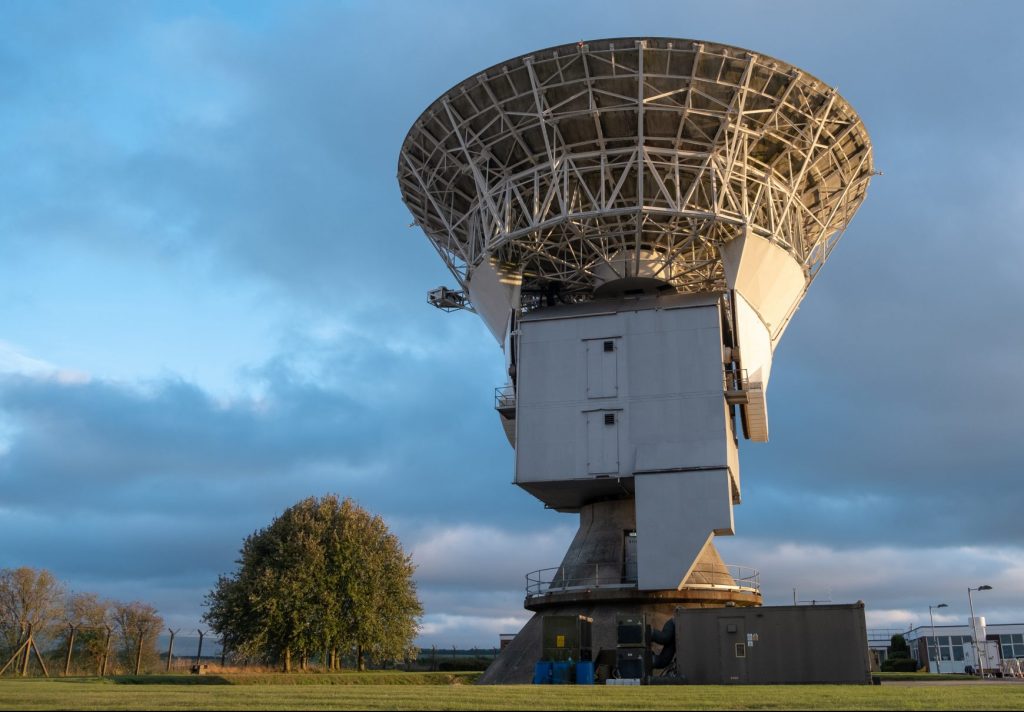 Further information:
Image: Mobile Instrument Deployment in Ghana (credit: NCAS)
For further information about AMOF please contact amof@ncas.ac.uk and visit amof.ac.uk. 
Hear news and updates on the Atmospheric Measurement & Observation Facility by following @AMOF_Science.
For media enquiries please contact the NCAS Press Office on comms@ncas.ac.uk or +44(0)113 343 4212.