Our observatories, laboratories and offices are located worldwide.
We have staff embedded at universities across the UK, which gives us direct contact with the research community. Our staff are responsible for deploying and managing our suite of mobile instrumentation, and they look after our laboratories and observatories.
We have six observatories across the world where long-term measurements are carried out. All of this data is made available through the Centre for Environmental Data Analysis (CEDA).
We also have three laboratories where we carry out non-field-based research.
You can access our sites to deploy your own instrumentation or use our facilities. You can also request short-term changes to the operational mode of site instrumentation at our observatories.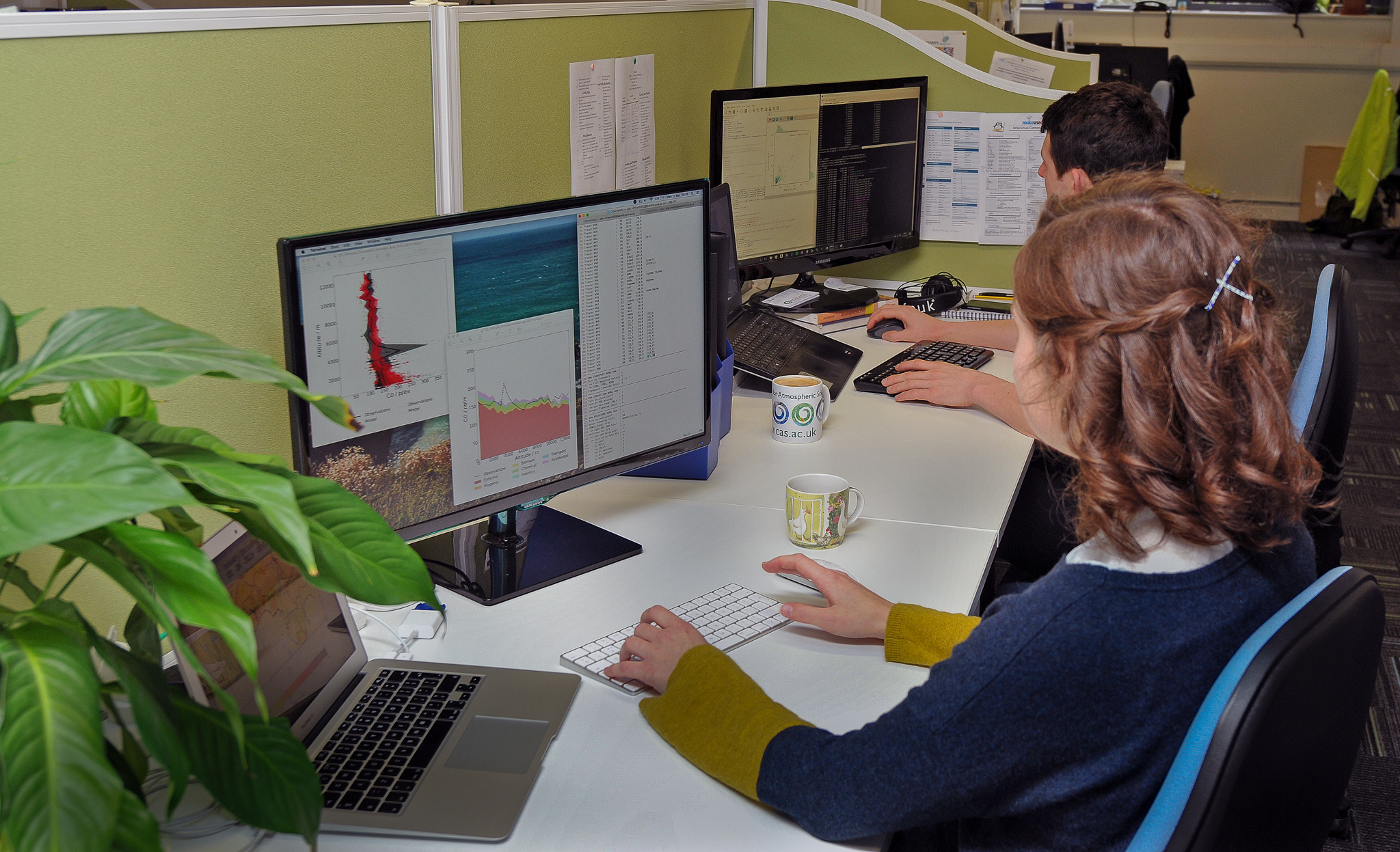 Laboratories
Calibration facility for spectral radiometers used for actinic flux and photolysis rate measurements
School of Chemistry
University of Leeds
Leeds
LS2 9JT
Carbon Monoxide and Ozone Calibration Laboratory (COZI)
WACL Laboratory
Innovation Way
York
YO10 5DQ
Environmental Flow Wind Tunnel (EnFlo)
Faculty of Engineering and Physical Sciences (J5)
University of Surrey
Guildford
Surrey
GU2 7XH
Pressure Temperature and Humidity Calibration Laboratory (PTUCal)
Fairbairn House
71-75 Clarendon Road
Leeds
LS2 9PH
Observatories
BT Tower Atmospheric Observatory (BTTAO)
51° 31′ 17.4″ N, -0° 8′ 20.04″ E
UK
Chilbolton Atmospheric Observatory (CAO)
51° 08′ 42.0″ N, -1° 26′ 12.01″ E
UK
Capel Dewi Atmospheric Observatory (CDAO)
51° 51′ 31.0″ N, -4° 12′ 42.0″ E
UK
Cape Verde Atmospheric Observatory (CVAO)
16° 51′ 49.0″ N, -24° 52′ 02.0″ E
Cape Verde
Weybourne Atmospheric Observatory (WAO)
52º 57' 02.0'' N, 1º 07' 19.0'' E
UK
Offices
AMOF Headquarters
Fairbairn House
71 – 75 Clarendon Road
Leeds
LS2 9PH